*****REGISTRATION FOR THIS YEARS' CONFERENCE IS NOW CLOSED*****
Keep an eye on our website for updates about the day and look out for next year's conference!
The programme for the day (subject to change)
MORNING SESSION:
10:00-10:10 – Welcome from Dr Russell Seymour, CEO, BASIS
10:10 – 10:40am Keynote 1
Sustainable Practice for Transformative Action: Lessons from 30 Years of Regenerative Learning at Schumacher College
Dr Pavel Cenkl, Head of Schumacher College and Director of Learning at Dartington Trust
10:40-11:10 Setting the Scene
The Climate and Ecological Emergency – recent developments
Prof Mike Bruford, Dean of Environmental Sustainability at Cardiff University
Paula Chin, Sustainable Materials Specialist, WWF
11:10-11:40
Coffee break and networking
11:40- 12:40
Workshops and plenary* to include:
Staying Green in an Energy Crisis (Plenary) – Alex Dovey, Professional Energy Services
Planning reduced impact games (Plenary) – Southampton FC's Caroline Carlin and the Arsenal's Mike Lloyd.
Sustainability and sports surfaces (Workshop)
Sustainable sportswear (Workshop)
* Note that the two workshops and the plenary run as three separate concurrent sessions. Workshops should be booked in advance.
12:40 – 14:00 Lunch and networking
Opportunity for sport or topic specific groups to meet informally.
AFTERNOON SESSION:
14:00-14:20
UNFCCC Sport for Climate Action 
14:20-14:45
Sustainability at the Birmingham 2022 Commonwealth Games
Jess Fidler, Head of Sustainability and Joie Leigh, Sustainability Coordinator at Birmingham 2022.
14:45-15:30
Panel Discussion
Talking rubbish – Managing waste food and packaging
Led by Amanda Curtis, ACS Futures with Adam Read, Head of External Affairs at Suez and President of the Chartered Institute of Waste Management, Kevin Watson, Business Director and Net Zero Lead for Levy UK&I and Mark Game, The Bread and Butter Thing.
15:30-16:15
Panel Discussion
Engaging with Sports Audiences
Led by Claire Poole from Sport Positive. Speakers include Helen Falkus, Director of Multi Sports at Sky Sports – Broadcasters, David Lockwood, BBC – written journalism, Henry Wilks, Shoot the Company
16:30-17:30 – Venue tour – Led by Darren Crossman, Facilities and Safety Manager, Principality Stadium
*****REGISTRATION FOR THIS YEARS' CONFERENCE IS NOW CLOSED*****
Supported by: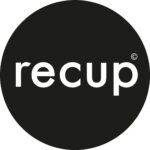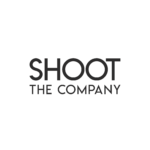 BASIS Annual Conference 2022 terms and conditions:
BASIS Annual Conference 2022 terms and conditions