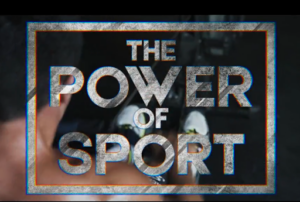 Sport has long been recognised as a powerful force that transcends boundaries and unites people from all walks of life. Now, more than ever, it is essential for the sporting sector to harness that power and drive positive change in the face of the pressing sustainability challenges we face.
Introducing "The Power of Sport," a ground-breaking documentary series that showcases the journey towards sustainability within the sporting world.
Inspired by the words of Nelson Mandela, who once said, "Sport has the power to change the world," this captivating documentary series delves into the remarkable potential of sports to shape a sustainable future.
Produced by leading content creation company, Zinc Media Group, and editorially guided by BASIS' 12 principles, the series explores the commendable efforts made by individuals and organisations across the globe to protect the planet, inspire action, and create a lasting impact within the sporting industry.
"The Power of Sport" documentary series brings to light the best practices and innovative approaches that are propelling sustainability within the sector. Each episode uncovers the transformative stories of those driving change. Through engaging storytelling techniques, viewers will witness first-hand the tangible effects of sustainable practices on the environment, society, and the economy.
"Sport has the ability to be a catalyst for positive change, and sustainable development can be at the core of this transformative power. The Power of Sport documentary series will serve as an inspiring and educational platform, demonstrating the practical implementation of BASIS' 12 principles in the sports sector," said Russell Seymour, Chair, of BASIS (the British Association for Sustainable Sport)
More than just a documentary, "The Power of Sport" aims to inspire a diverse range of audiences, including industry insiders, passionate fans, and the public.
By sharing compelling narratives and promoting the exchange of ideas, the series encourages collaboration and invites individuals and organisations to embrace sustainable practices within their own spheres of influence.
"Our goal is to create a platform that celebrates and amplifies the sustainable initiatives driving the sporting sector forward," says Elizabeth Fisher-Robins, the Executive Producer of the series. "By highlighting these stories of change, we aim to inspire action and foster a collective commitment to building a better world for present and future generations."
"The Power of Sport" documentary series is set to captivate viewers with its insightful exploration of the sport sector's sustainability journey. By showcasing real-life examples of success and raising awareness about the pressing need for change, the series presents an unparalleled opportunity for audiences to be part of the solution.
Watch the trailer here.
For media inquiries, sponsorship enquiries, interview requests, or further information about "The Power of Sport," please contact:
Elizabeth Fisher-Robins Director, Zinc Media Group
Elizabeth.Fisher-Robins@zincmedia.com +44 7885 719557