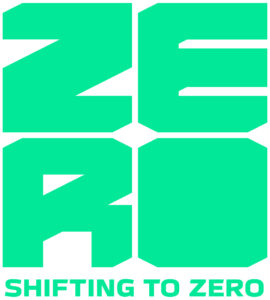 SILVERSTONE SHIFT TO ZERO
The home of British motorsport, Silverstone is accelerating change to lead the way as a sporting venue by committing to an ambitious ten-year venue and facility investment strategy that will put sustainability at the centre of daily operations.
Sustainability initiatives are already on track and were in place for the FORMULA 1 LENOVO BRITISH GRAND PRIX 2022 earlier this month.   Silverstone has installed 1,342 solar panels on the roof of the Wing, the International Conference and Exhibition Centre situated in the F1® paddock, and this is just the start.  Phase 2 of this project will be completed in the autumn when a total of 2,764 panels covering over 5,200 m2 will generate over 13% of the venue's power.    In addition to this, all on site generators, under the control of Silverstone, now run on HVO biofuel, resulting in a 90% reduction of emissions and, from 2023, will be fully powered by renewable energy sources.
Also in place for this year's Formula 1 British Grand Prix was an initiative to incentivise  fans to support Silverstone on its Shift to Zero journey by recycling their rubbish, refilling their water bottles or opting for a vegan or plant-based meal  and this will be rolled out at all major events this summer.
Assisting fans at Silverstone's events are an army of volunteers who make up the Race Maker team all of whom have had specialist sustainability training and are on hand to guide and educate fans, encouraging sustainable actions.
Stuart Pringle of Silverstone commented "As the home of British motorsport we have a responsibility to lead the way with smarter and cleaner methods of working and sustainability will be at the heart of all we do at Silverstone.  I am delighted that we have completed our first major step of this journey with the installation of solar panels on the roof of the Wing and it was really encouraging to see the fans responding to the challenge we set at the British Grand Prix.  I look forward to unveiling more initiatives as we move forward with our Shift to Zero".
To find out more about Silverstone please visit www.silverstone.co.uk